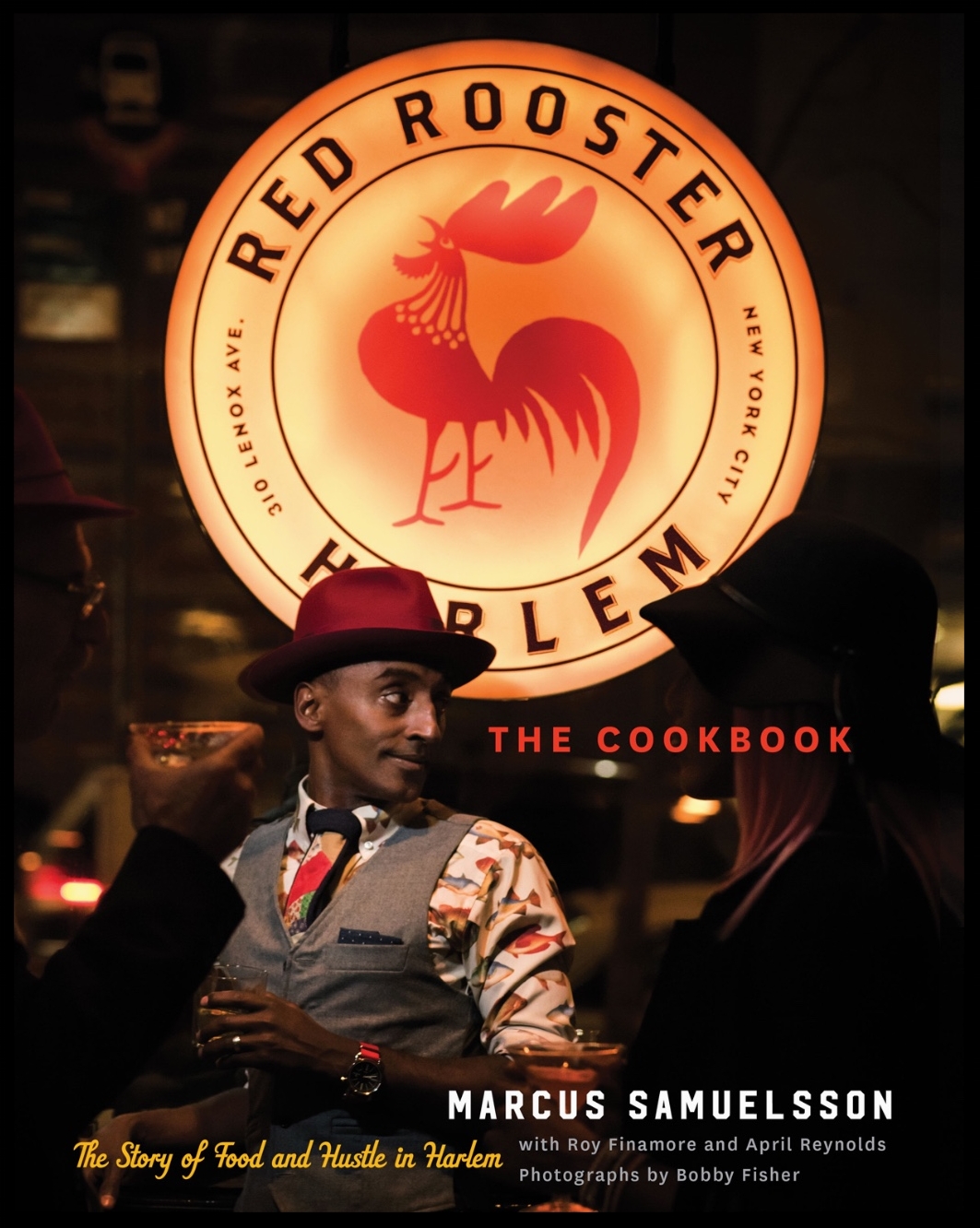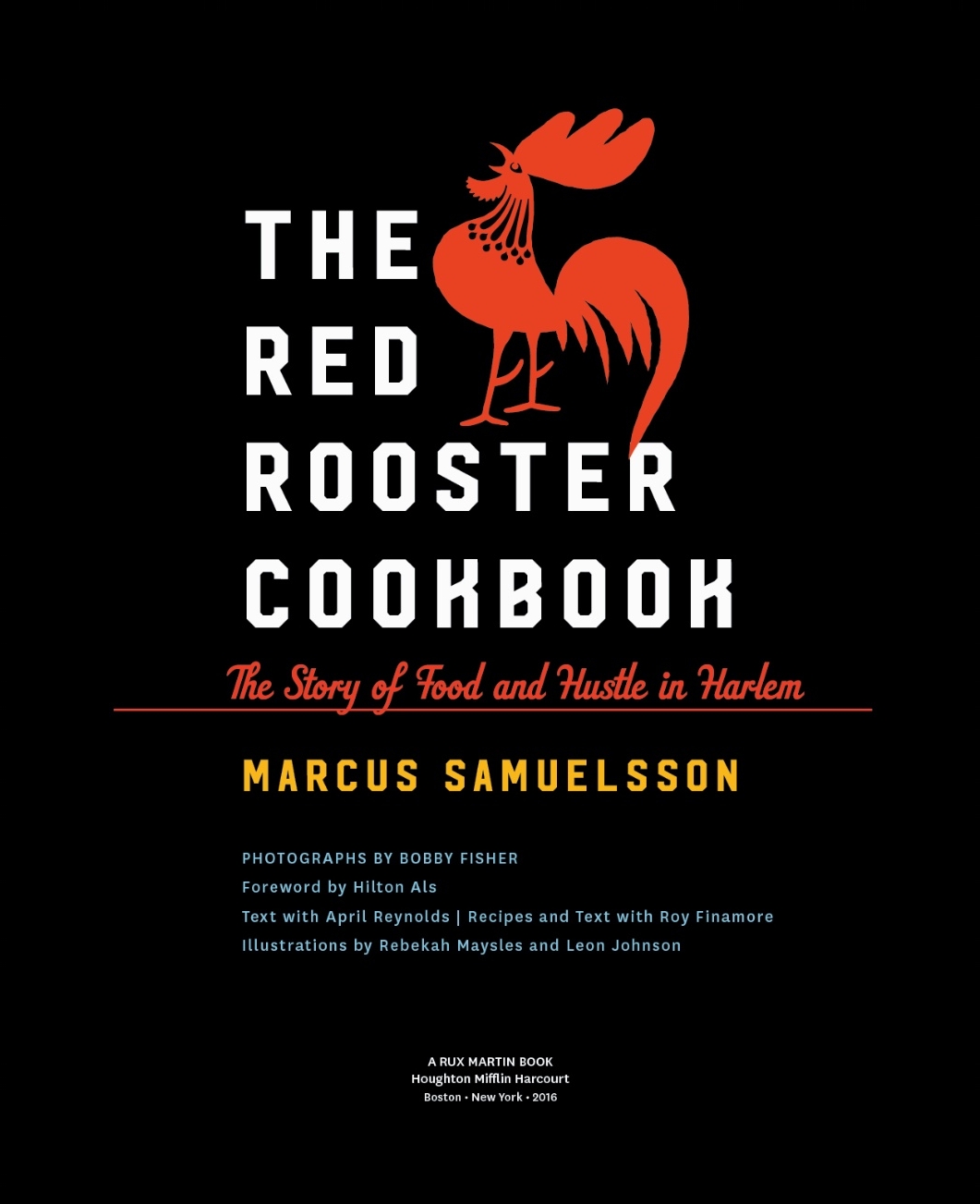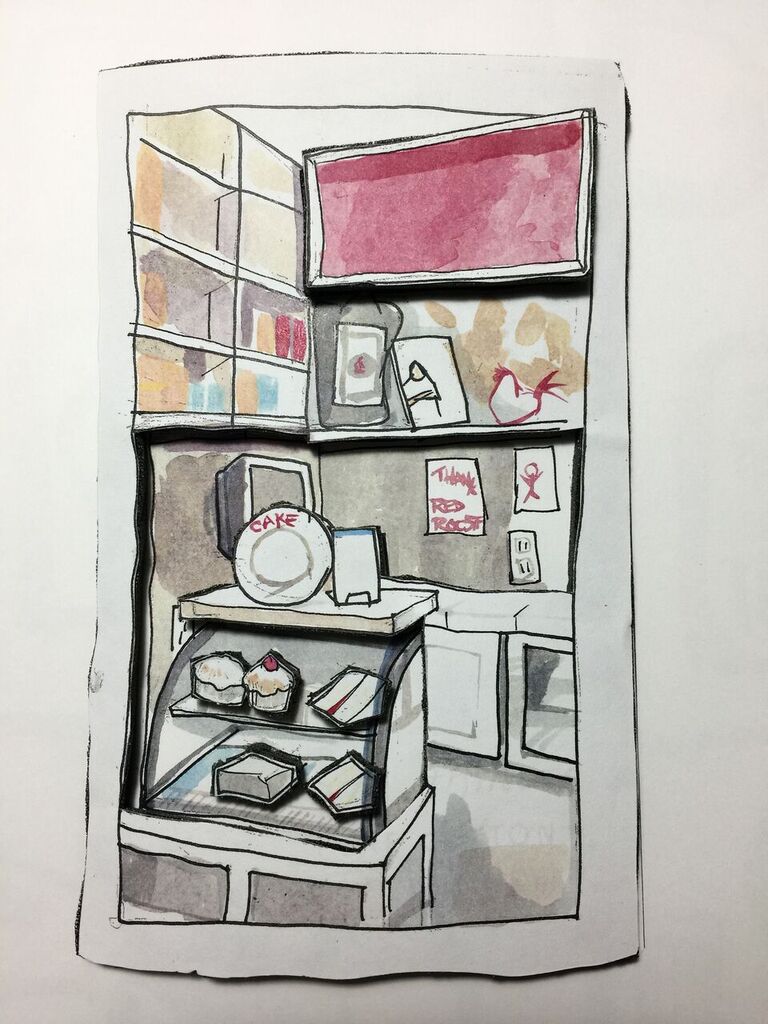 The Nook
The Nook, is located in the front entrance of Red Rooster. This area is usually comprised of the following: T-shirts, books and pastries.
The Process
Making cartoon like images and adding foam, and paint has been a process I've used for some time now. It's a way that allows me to slow down and enjoy the simplicity of an image.
Custom Framing
I primarily work in 3D and because I do, I usually frame all of my work by hand. The frame must be deep enough allow for the build up of foam.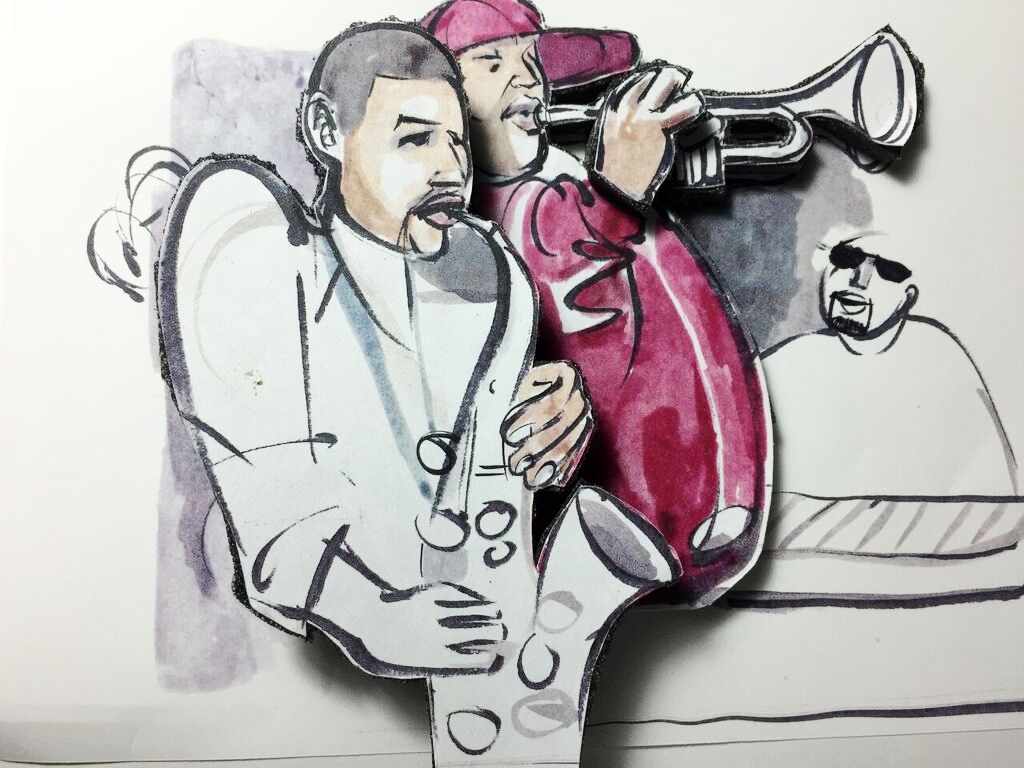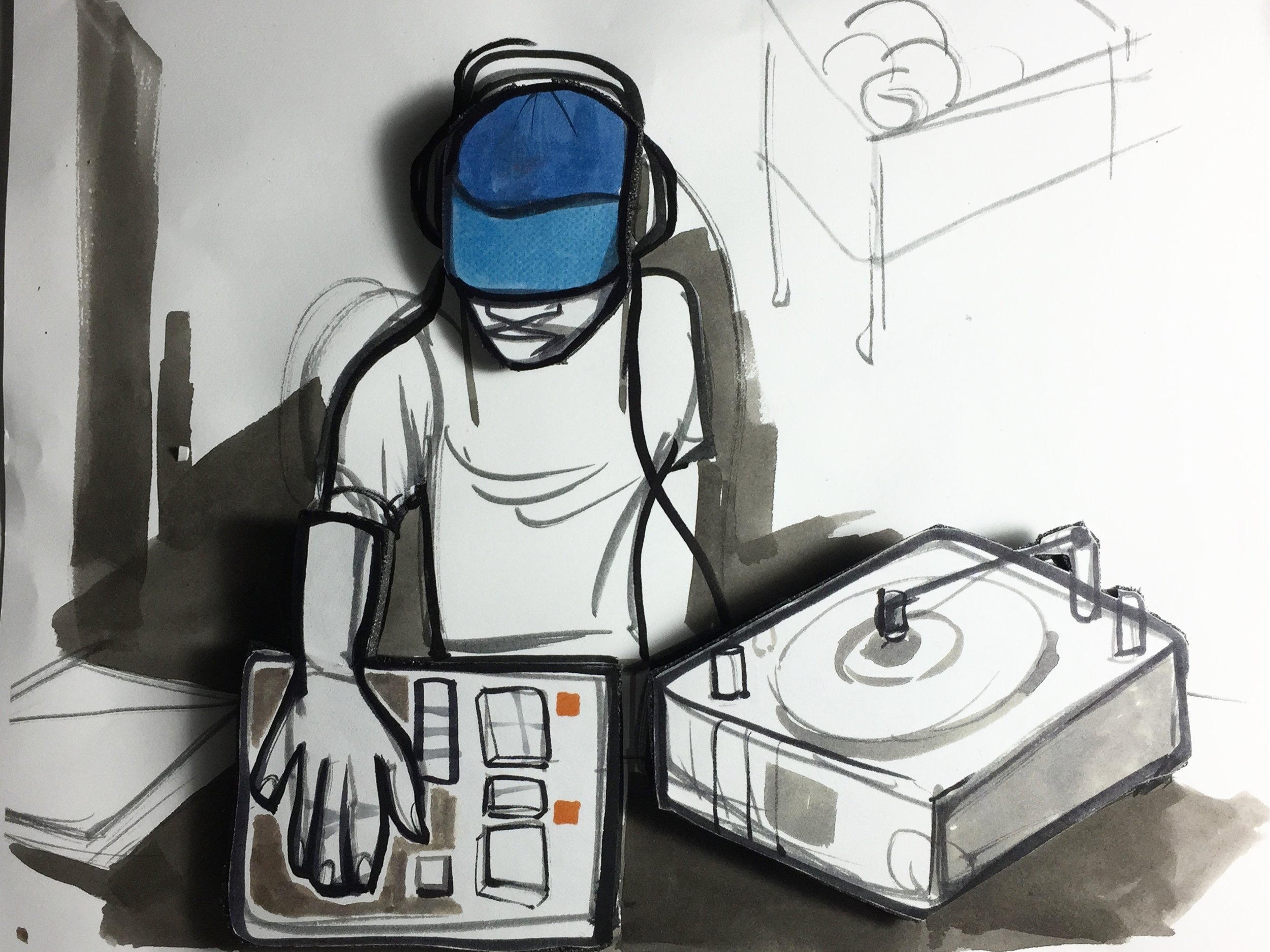 The DJ
The DJ, 14.25 X 15.75, Mixed Media. All Rights Reserved.